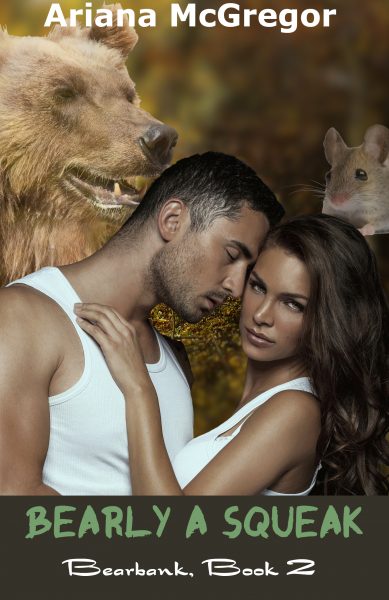 Mouse shifter and cheesecake addict Tara Evans is having a tough time of it. Her abusive ex has just arrived in town. Her sister has arrived for a visit and is clearly hiding something. Now her mate has just walked in the door. Worst of all? She's out of cheesecake.
Alex Russell may be a grizzly bear but there is one thing that can have him quaking like a cub. His mother. She's in town and determined that it's time he was mated. Alex would never admit it to her but he agrees. The problem is that he will never settle for anyone other than his true mate and he hasn't met her yet.
Can Tara and Alex manage to get their act together while fending off an enthusiastic mama bear and an unscrupulous ex?
​This book contains explicit sex scenes. There are no cliffhangers.
Available as an e-book and also a paperback.