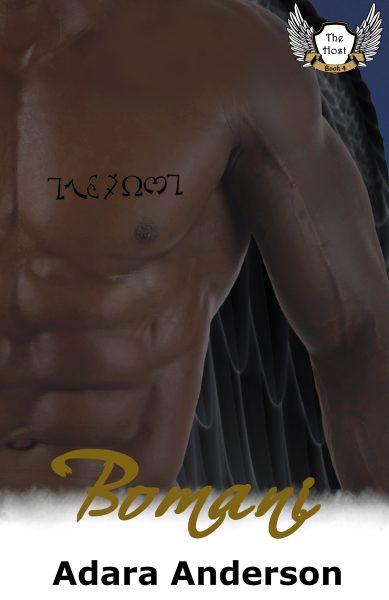 Feeling every one of his years, Bomani is tired of fighting his own nature. He knows his days are numbered and he no longer trusts himself. Unwilling to abandon his Host when they need him most, he's been holding on as long as possible. He can't do it much longer.
Lúcia is furious. Sent to the same Host as her brother Téo, she is nowhere near ready to forgive and forget. Téo killed her twin brother, and time has not healed that particular wound.
Lúcia is both soothed and infuriated by Bo's calm nature. Doesn't anything get under his skin? She doesn't want to be calm. Not when her fury is the only thing protecting her from the pain. Meanwhile, Bo is intrigued by the spitfire who has joined their Host. Something about her keeps him interested, keeps him grounded, while she also seems determined to drive him insane.
Bomani is designed to be part of a series. While this couple's story is complete and there are no cliffhangers, not all background plots will be resolved. These books are best read in order.

This book contains explicit sex scenes as well as some violence and adult themes.
Available as an e-book and also a paperback.