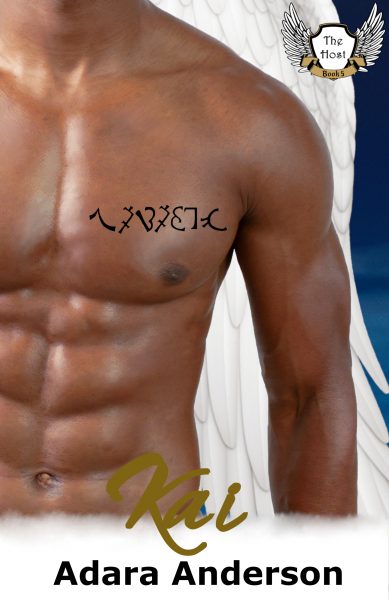 Kai is broken. Betrayal has left him damaged and struggling to find his place within the Host. A gifted Healer, he can help his Host brothers and sisters, but he can't heal himself. His problem is one that cannot be fixed. He cannot regrow his missing wing. Denied the freedom of flight, and feeling like less of a warrior, Kai has been spiralling out of control. He can't fly, can't fight, and will never find his mate. So, what's the point?

Masika knows Kai is her mate, her one chance at salvation. Yet, she hasn't told him. How can she? He is reckless and in self-destruct mode, lashing out at those around him. Half the time she wants to throttle the man. What quirk of fate gave her a sulky overgrown child as a mate? She may find him physically attractive, but his attitude infuriates her. What is she supposed to do with that?

Kai needs to pull himself together, and quickly, before Masika gives up on him, condemning them both. Yet how can he expect someone to accept him with only one wing when he cannot accept himself?


Kai is designed to be part of a series. While this couple's story is complete and there are no cliffhangers, not all background plots will be resolved. These books are best read in order.
This book contains explicit sex scenes as well as some violence and adult themes.