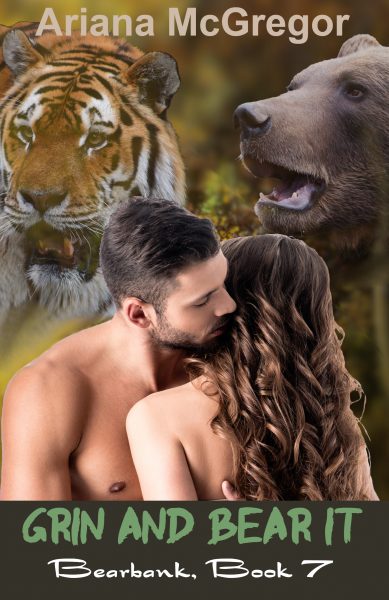 Darius Moretto does not particularly want a mate. Especially not one of the perfect tigresses his mother is clearly determined to match him with. Having accidentally destroyed his phone and refusing to go home, he's now camping out in the woods. Which is why meeting his true mate was the last thing he expected. Until he discovers who she is… and who her mother is. Now that was the last thing he expected.
Holly Russell has been summoned to Bearbank to meet her brother's mate before the wedding. Which is fine. Except her mother, the infamous Anna Russell, is also there and determined to set her up on dates. The woman is obsessed with grandcubs, dammit. Holly should know better than to attempt to lie to her mother, but desperate times call for desperate measures.
A tiger, a grizzly bear, and two interfering mothers… What could possibly go wrong?
This book contains explicit sex scenes. There are no cliffhangers.
Available as an e-book and also a paperback