The Host, Prequel Novella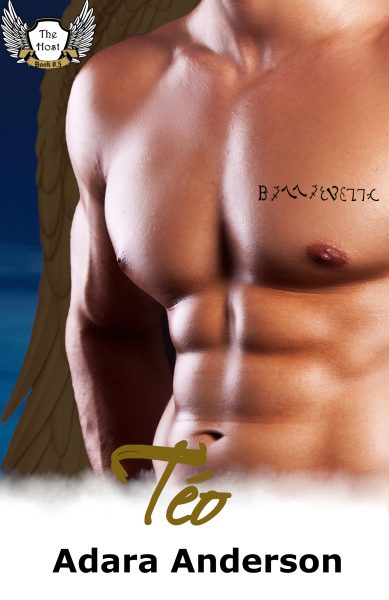 Attacked by a demon as she leaves work, Victoria is thrust into a world she doesn't understand. Demons are real and they want her. Salvation comes in the form of a half angel, half human. One of the nephilim. An immortal warrior who strives to keep demons from causing harm. Drawn to him right from the beginning, Victoria feels the connection between them but is unsure what it means.
Téo never thought he would find his mate, the one woman in the world meant for him. The one who could restore balance to him. Stumbling across her in the midst of a demon attack, he quickly realizes that she's his mate, but while protecting her they get separated. Now she's out there with demons searching for her. Can he find her again before the demons do? Can he keep her safe while convincing her to mate with him, to tie her life to his for all eternity?
Téo is the prequel to the Host series. It is set some thirty years before the first book and no previous knowledge of the series is required. There are no cliffhangers. Téo can be read at any point in the series.
This book contains explicit sex scenes as well as some violence and adult themes.
Please note: This is a novella, not a full-length book.
Available as an e-book and also a paperback.