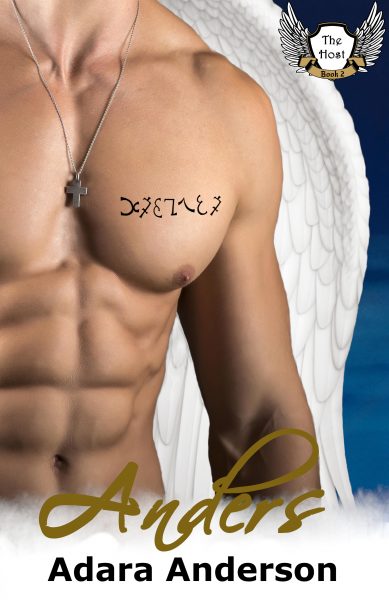 Sent on a mission by the angel Lailah, Anders is impatient to get home. His nephilim Host are in turmoil and he wishes to get back to them as quickly as possible. He doesn't have time to track down two women on the run but he can't leave them. Not with demons hunting them.
Natasha is tired of running. Determined to protect her sister Catherine, they have to keep moving. Their only hope is to stay one step ahead of the creatures hunting them. Exhaustion is setting in, along with despair. How long can they stay alive?
When Anders finally catches up with them he realizes that he will have to work to gain their trust and his homecoming will have to wait. Now he has to keep both women alive and persuade them to trust him while battling his own attraction to one of the sisters.
Anders is designed to be part of a series. While this couple's story is complete and there are no cliffhangers, not all background plots will be resolved. These books are best read in order.

This book contains explicit sex scenes as well as some violence and adult themes.
Available as an e-book and also a paperback.